---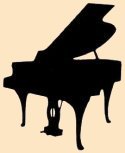 CARSTAIRS PIANOS
In tune with whatever your piano needs.
Established in 1945, Carstairs Pianos of Canterbury, have now been tuning, restoring and supplying pianos for over 75 years. We are able to restore grand and upright pianos to the highest possible standard, using the finest quality materials and traditional techniques.
---
Piano Sales
In our fully air-conditioned Roper Road showrooms we stock a range of new and reconditioned upright and grand pianos, encompassing a wide range of prices. These include new upright, grand and digital pianos manufactured by K.Kawai. In addition we also stock new upright pianos by Ritmuller and Reid-Sohn.

Although constantly changing, our pre-owned stock currently includes pianos by:

Steinway, Pfeiffer, Kawai, Knight and Yamaha.

Our prices include V.A.T. and ground floor delivery within Kent. Delivery upstairs, or to areas outside Kent can also be arranged.

For an up to date stock situation, telephone 01227 766059.
---
Restoration
As a company with over 75 years of experience in restoring older pianos, we feel able to give honest advice regarding the viability of restoring your piano.

If you already have a piano, which you are considering restoring, we would be happy to discuss the options open to you. If we do not feel that the piano merits the costs involved, we will always say so. In our view there is no point in spending large sums of money on an inferior older piano, when a new or nearly new piano would make a much better long term investment.

This approach to restoring older pianos also applies to our own stock. We have to be sure that the piano we are restoring merits the time and materials we are investing in it.
---
---
Contact Information
Address; 1A Roper Road, Canterbury, Kent. CT2 7EH.
Telephone: 01227 766059.

Open Monday to Friday 2pm - 5:30pm & Saturday 9:30am - 4pm.
E-mail; info@carstairs-pianos.co.uk
© Carstairs Pianos 2002 - 2023.
---